So far this weekend (which I have started today) is shaping up to be fun.
For starters, it's foggy out. I'm enjoying the hell out of this because we hardly ever get fog here. It's also getting colder. Meaning that when I step outside in my
pjs
and cotton long sleeved tee, it feels pretty chipper. Oh it's also raining which hardly ever happens here.
Except on
Silverman
race day. This rain is more lingering though, than on
Silverman
Day. It has been coming down for hours, which again, is very unusual for around here.
So far I've made two pumpkin pies using
Ray's
mom's top secret recipe. Thanks Ray! They turned out great! I know this from my own taste test and from the fact that Glenn requested I make the second one.
The recipe makes two but I made one to start with. In case I screwed up and it sucked. Ray's mom's recipe notwithstanding I had never ever made a pie of any kind before. Just took the second one out of the oven. Delicious! And I even used fresh pumpkin. And made my own crust!
Tomorrow I'm making a cherry pie for our Thanksgiving feast that will be held at Bobbi and Jerry's. I'm sure it will be just as delicious!
Also tomorrow Glenn and I are volunteering with Tony at the Turkey Trot --
Six Tunnels to Hoover Dam
5k and 11k run/walks. I don't even care if it's raining. Heck the way I'm feeling lately I may even wish I was running it!
But
Liz
has told me to still take it easy so this week, in addition to
Monday's 5k
, I went mountain biking on a very easy trail yesterday with Tony and Glenn. My legs are feeling it today. Not bad at all but still feeling it. There were a few gentle hills in there but nothing strenuous. Glenn does NOT like hills. Kind of cracks me up. :-)
The jury is out on mountain biking. I need to get more experience to know if I like it or not. However I did enjoy doing something different with no training pressure attached. That was FUN! I won't do much the rest of the week until Saturday's hike to the Arizona Hot Springs.
I read on
Shirley's
blog this site that will analyze your blog and tell you what "type" you are. Of course I had to try it and this is what it came up with:
ESTP

- The Doers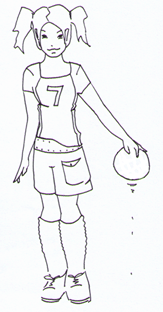 The active and play-
ful
type. They are especially attuned to people and things around them and often full of energy, talking, joking and engaging in physical out-door activities.
The Doers are happiest with action-filled work which craves their full attention and focus. They might be very impulsive and more keen on starting something new than following it through. They might have a problem with sitting still or remaining inactive for any period of time.
I really LIKE this, especially since I was the complete opposite of this just a few short years ago with regard to being active.
Happy Thanksgiving everyone! I will be stalking the blogs of those racing tomorrow to see how you all do . . . good luck, go fast and be safe out there!